Making your home more stylish does not have to be difficult or expensive. With a little bit of creativity and some elbow grease, you can transform your home into a chic and inviting space. By making a few small changes, you can give your home a fresh, new look that reflects your personal taste. You don't have to be a professional interior designer to make your home more stylish. Just a few simple changes can really go a long way. Here are a few easy ways to get started:
Bring in Some Fresh Flowers or Greenery
A simple way to add some style to your home is to bring in some fresh flowers or greenery. A beautiful bouquet of flowers can really brighten up a room and add a touch of elegance. Or, you can try placing some potted plants around your home. This is an easy way to add some color and life to your space. If you don't have a green thumb, no worries. There are plenty of faux options available that look just as good as the real thing.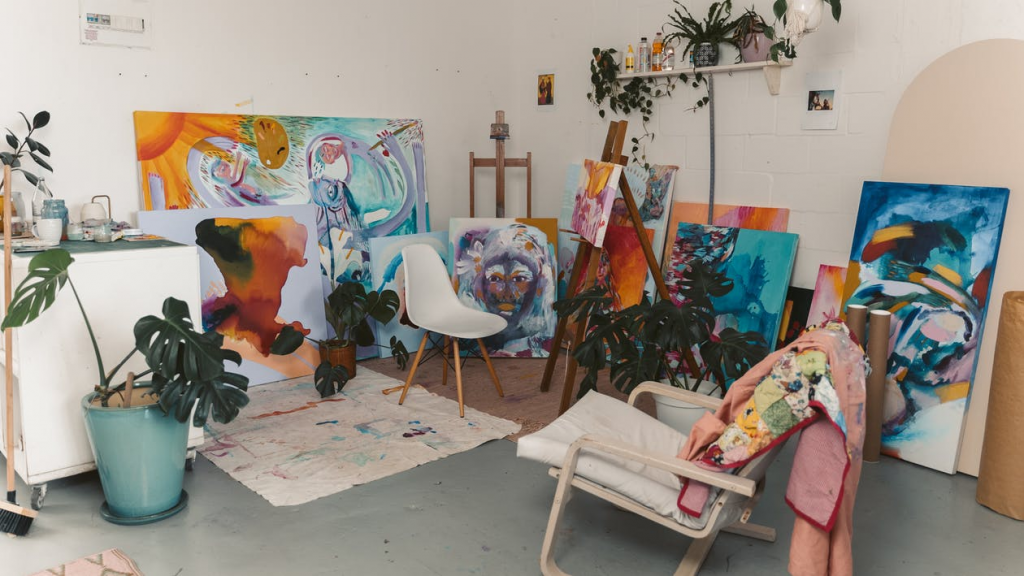 Image source: Pexels
Hang Up Some New Artwork or Photos
If you're looking for an easy and affordable way to make your home more stylish, try hanging up some new artwork or photos. You can find great prints and posters online or at your local craft store. Or, if you're feeling really ambitious, you can even create your own artwork. This is a great way to personalize your space and make it more unique. It is also a great way to fill up empty wall space.
Rearrange Your Furniture for a New Look
If you're tired of the way your furniture is arranged, try rearranging it for a new look. This is an easy way to give your space a whole new feel without having to spend any money. Just move your furniture around until you find a configuration that you like. You may be surprised at how different your room looks with just a few simple changes.
Get Rid of Any Clutter
One of the quickest and easiest ways to make your home more stylish is to get rid of any clutter. A cluttered room can feel small and cramped, whereas a clean and organized space feels open and airy. So, take some time to go through your things and get rid of anything you don't need or use. You can donate items to charity, sell them online, or just throw them away. Once you get rid of the clutter, you'll be amazed at how much better your space looks and feels.
Add Some Colorful Throw Pillows or Blankets
Another easy way to make your home more stylish is to add some colorful throw pillows or blankets. This is a great way to inject some personality into your space and make it more inviting. You can find great pillows and blankets at your local home goods store or online. Just make sure to choose colors and patterns that you love and that coordinate with the rest of your decor.
Put Out Some Scented Candles
Scented candles are a great way to make your home more inviting and relaxing. They can also help to mask any unpleasant smells. Choose candles with scents that you enjoy and that match the overall atmosphere you're trying to create in your home. You can find scented candles just about anywhere, from your local grocery store to online retailers. There are so many great options to choose from, so take your time and find the perfect candles for your space.
Update Your Window Treatments
If you want to make a big impact with a small change, try updating your window treatments. This is an easy way to add some color and pattern to your space. You can find great curtains and drapes at your local home goods store or online. Just make sure to measure your windows before you buy so you know what size to get. The right window treatments can really transform a room.
Invest in a Few Key Pieces of Stylish Furniture
If you really want to make your home more stylish, you may want to invest in a few key pieces of stylish furniture. This doesn't mean that you have to spend a fortune. Just a few well-chosen pieces can really make a difference. Look for items that are both stylish and functional. For example, an elegant coffee table can be both beautiful and practical. Or, a stylish bookshelf can add both character and storage to your space.
Incorporate Some Personal Touches
One of the best ways to make your home more stylish is to incorporate some personal touches. This could mean anything from displaying family photos to hanging art that you created yourself. Whatever you choose, make sure it reflects your unique style and personality. This is a great way to make your space truly your own.
Keep Things Clean and Organized
Last but not least, remember to keep things clean and organized. A messy and cluttered home will never look stylish, no matter how much money you spend on furnishings and decorations. So, take some time each week to tidy up your space. Put away any clutter, vacuum the floors, and dust all surfaces. If you keep your home clean and organized, it will always look its best.
Following these simple tips will help you make your home more stylish without breaking the bank. Just a few small changes can really make a big difference. So, don't be afraid to experiment until you find what works for you. With a little effort, you can turn your house into a stylish and inviting home.